Check for advance tickets only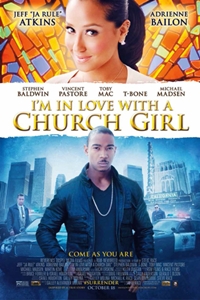 I'm in Love with a Church Girl
Opens 10/18/2013
Rated PG for thematic elements, a scene of violence, some suggestive content and brief language
This film is a powerful, inspiring story of a love between a man and a woman, of God's never-ending grace, of a family at home and in church that never stops praying and believing, and a faith that knows second-chances never end.
CAN'T FIND THE SHOW TIME YOU ARE LOOKING FOR?
We post new schedules on Tuesday evenings for Friday through the following Thursday.
In some cases, advance tickets for future releases will be posted by date.
Closed Captioning and Descriptive Video devices available by request at theater box office.
Find Showtimes & Buy Tickets
*Click on time to purchase tickets