Welcome
Check for advance tickets only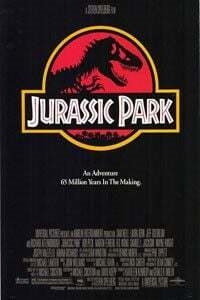 Jurassic Park
Opens 6/11/1993
Rated PG-13 for intense science fiction terror
A tour of a theme park featuring living dinosaurs drawn from prehistoric DNA turns deadly when an employee of the park shuts down the security systems in order to steal valuable dinosaur embryos, which allows the creatures to escape.
CAN'T FIND THE SHOW TIME YOU ARE LOOKING FOR?
We post new schedules on Tuesday evenings for Friday through the following Thursday.
In some cases, advance tickets for future releases will be posted by date.
Closed Captioning and Descriptive Video devices available by request at theater box office.
Find Showtimes & Buy Tickets
*Click on time to purchase tickets