Welcome
Check for advance tickets only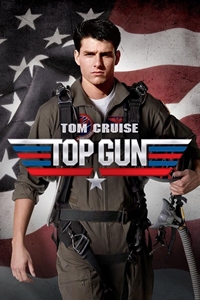 PASS POLICY* No passes will be accepted during the first 14 days of a new release.
Top Gun
Opens 5/12/1986
Rated PG
25 años después de su estreno original regresa Top Gun a los cines de Argentina. El teniente Pete Mitchell, más conocido como Maverick, es el talentoso piloto de un Grumman F-14 Tomcat de la Armada de los Estados Unidos.
Maverick es el hijo de un piloto en la Guerra de Vietnam, en la cual fue derribado en circunstancias misteriosas, y fue dado por desaparecido en combate debido a errores cometidos por él mismo, por lo que Maverick debe enfrentarse constantemente a la mala fama que cayó sobre su nombre por los supuestos fallos de su padre.
Playing at:
Find Showtimes & Buy Tickets
*Click on time to purchase tickets